Another excellent start to a novel that has me interested and excited to see what happens next!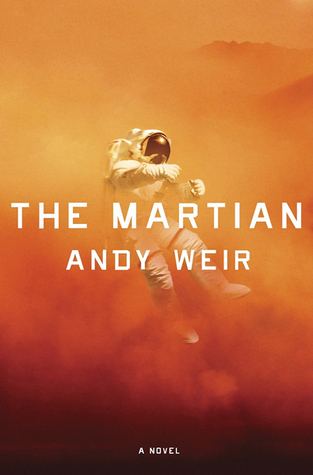 I'm pretty much fucked.

That's my considered opinion. 

Fucked. 

Six days into what should be the greatest two months of my life, and it's turned into a nightmare.

I don't even know who'll read this.  I guess someone will find it eventually.  Maybe a hundred years from now.

For the record … I didn't die on Sol 6.  Certainly the rest of the crew thought I did, and I can't blame them.  Maybe there'll be a day of national mourning for me, and my Wikipedia page will say, "Mark Watney is the only human being to have died on Mars."

And it'll be right, probably.  'Cause I'll surely die here,  Just not on Sol 6 when everyone thinks I did.
Published: February 2014 
Publisher: Crown (Random House)
Pages: 369
Genera: SciFi (adult??)
Currently: about 2 pages in and enjoying it